Akanksha – Online Art Gallery
Akanksha' meaning 'Aspiration'- as the name denotes, is an online platform for aspiring artists – created by Usha Rai and Shyamala Ramanand, who understood the restraints and upheavals of self -taught, aspiring women artists who wish to display their paintings hoping for people to see and appreciate their talent and thus enter into the amazing World of Art.  Since 2014 Akanksha has launched more than 500 artists giving wings to artistic dreams. 
Akanksha presents rich, vivid and vibrant works of art across different subjects, styles and mediums by selected established and emerging  Indian artists. Art has the ability to transform a space and define it's character. Akanksha is proud to support these incredibly talented artists and provide a space for them to share their passion with the world. Explore the journey of each artist and discover the creative beauty that lies within their works. Algo Trading Software
Collections by Theme
At Akanksha, we house a diverse art selection to cater to different tastes. Each artwork showcased has been carefully curated and shares the inner energy, thought process and the artistic presentation of the artist.  The artworks in our gallery have been categorised according to themes. Go ahead and browse through our collection and choose what you love for your personal collection or to gift someone.
Collections by Medium
Akanksha presents a fine range of handpicked collection of artworks that showcases creations that has used various mediums with some fine techniques and concepts. This collection showcases artworks in graphite/charcoal, watercolor, acrylic, oil, mixed media and many more. These wonderful artists have showcased a diverse range of medium to express their artistic creations.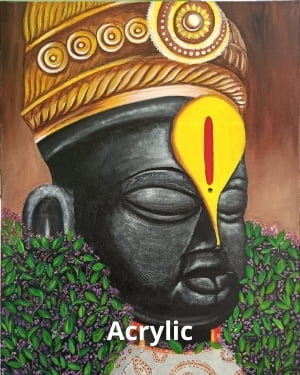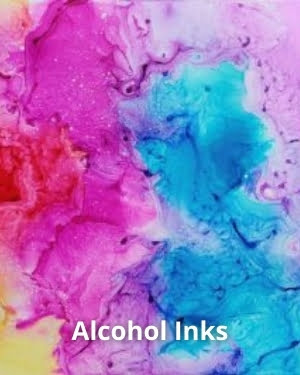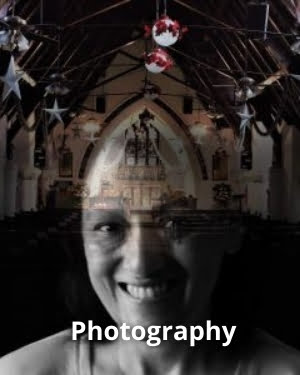 Differently-Abled Artists
"Where there is a Will, there is a Way"
At Akanksha we promote art produced by people, who have challenged their physical disabilities and produced beautiful artwork.  These artists have gone on to prove that their serious adversities have not restrained them from leading a creative life full of passion and energy. Looking at the cool art pieces on this list, you couldn't tell that they were created by people with disabilities.
Talent and will-power triumph over limitations. From artists painting with their mouths to blind photographers – these disabled people are truly an inspiration. Living with conditions most can't even imagine; they often use art as a way to communicate with the world. For some talented artists here, that is the only way of communication they have. They are truly a very impressive group
To celebrate these incredibly strong-willed people, Akanksha has compiled a list of artists showing off their unique art. Check out these astounding artists, and we hope you find the inspiring stories of these beautiful people heart-warming!
Collections by Price
Akanksha presents a varied range of handpicked original artwork which can suit any budget of an art lover. All our works have been carefully chosen in different hues, sizes and mediums to visually appeal to our buyers. So browse through our wonderfully priced artworks and choose what you love and cherish.
Recent Gallery Artworks
Akanksha Online Art Gallery presents a complete array of artworks from all genre's of art themes and mediums. They come in many vibrant and vivid hues, thoughts and visual expressions that you may take a liking too. Browse through our collection of artwork. A few of the most recent works added to our collection are shown below.
Ramesh Gopalan, Dubai
"A painting connects emotionally to a viewer instantaneously and Subhashini's painting "returning home" portraying a lady and her daughter returning home reminded me of a certain phase in my life & felt an immediate connect. I hope to cherish it!"
Sunil Deshmukh, Pune
"A good initiative to help the Cancer patients, a beautiful sketch drawing by Aditi Raje Bhonsle which I liked at first sight and I bought it, clean and laboriously drawn."
Vidya Bhanuprakash, Bangalore
"I have bought a floral work from Sneha Muralidhar and I must say I am loving it. The pretty delicate flowers always make me feel good and relaxed whenever I look at them. Glad I own the painting. "
Yogish Shetty, Bangalore
"I am a lover of art and paintings. Usha Rai (Ushakka) was my colleague in Vijaya Bank and I used to like her paintings and how she developed her passion after physical injury and a painful situation in life. I admire her for her spirit, endurance, patience and perseverance. I always had the desire to buy her paintings from a long time. When I found her paintings on this website, I got an opportunity to select a painting and buy. This painting – Looking through the window – looked natural and attractive. "
Ramesh Nagaraj, Dubai
"The Ganappa painting by you is an exceptional piece of workmanship. The painting struck me the moment I looked at it and immediately decided to buy. The divine picture of Ganesha combined with the vibrant saffron & yellow background gives a spiritual feeling.  It looks fabulous in our hallway. Thanks for a beautiful piece of art. Keep it up!"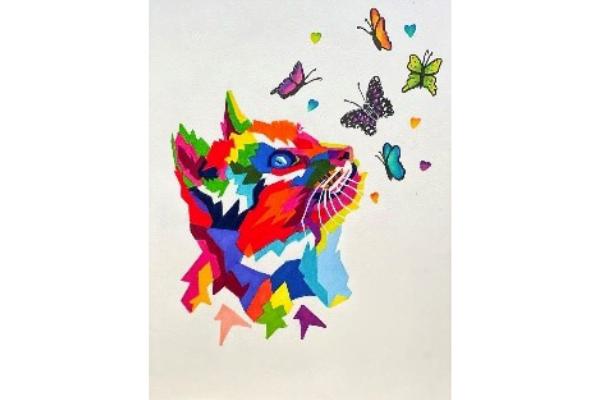 Masood Hussainy, Hyderabad
" I liked a painting by Smitha. The painting was of a cat with butterflies. It was quite stunning! I contacted Smitha and in a few days, the painting was home. It was beautifully packed and Smitha was extremely responsive and helpful! The painting looks more beautiful than I thought it would be. It occupies pride of place in my home office. Thank you Smitha!"
Shahnawaz Sasoori, Mumbai
"Any form of art is mainly a dialogue which begins with thoughts and feelings. Sunandini's art work is just that… her love for nature and how she sees is expressed stunningly in her art."
Contact Us
Thank you for your interest in the artists and the artwork that we represent. Get in touch with us by filling out the form below.
Join our Newsletter
Sign up to receive email updates about news, events, offers and more from the art world.