'SHE – Woman'ess and Beyond'
March 8 to May 8, 2021
On this International  Women's Day on March 8th, 2021  Akanksha brings to you a Show   which  celebrates the strength, vitality, beauty and resilience of women in all walks of  life.  41 women artists have joined together to put this show forward to celebrate her.  Akanksha has also tied up with Dream School Foundation an NGO working with underprivileged  children on Right to Education for all to raise funds for them. From the sale of every single painting here, 40% of the proceeds go towards building opportunities for these children.  Please do savour these works and take a tour of what you may love for your home, office, and a special place to display.
Participating Artists
Alka Lal, Amarpreet Kour, Ashwini K Iyer, Bhama Sridharan, Bhanu Govani, Binita Shome Vora
Chitra Nair, Deepika Bijawat, Dr Shalmalee S, Dr. Swapnaja Mohite, Ezhil Aparajit, Jyoti C Singh Deo
Madhura Machani, Niveditha Narayan, Pavana R, Praveena Mukherjee,  Priya Manikandan
Reshma Venkatraman, Roopa Puthraya, Saroj Revankar, Sathya Prabhu, Shaleena Nair, Sanjana Raj
Shalmali Puthraya, Sharada Arun, Sharmila Rai, Sharmla Karri, Shipra Gupta, Sonal Purohit, Swati S
Shobha Iyer, Sowmya Muralidhar, Subhadra Sarkar, Shyamala Ramanand,  Sujatha Balamurugan
Susmita Sharma, Tanu Gupta, Tripthy Rajesh, Usha Rai, Usha Shantaram and Veena Devagiri.
View Online Show
Our Collection of Artists
Akanksha presents  Artists who share their rich, vivid and vibrant works of art that might be rare and untapped.  We are extremely happy to help them find a space to share their talent and passion with the world. Explore each artists page to discover their art journey and the creative beauty that lies within.So please sit back and celebrate with us to discover, appreciate and take a fancy to what you may love…..
Collections by Theme
Akanksha presents your choice of Art in various Themes. Every artwork we have showcased here has been carefully curated and shares the inner energy, thought process and the artistic presentation of every single artist.  Go ahead and take a look and choose what you love whether it's for your personal collection or share as a gift.  We have a wide range of Themes presented  to suit your choice, either for  a unique personality or an exclusive space for the art piece.
Collections by Medium
Akanksha presents a fine range of  handpicked collection of Artworks that showcases creations that has some wonderful mediums with some fine techniques and concepts.  This collection showcases artworks in Graphite / Charcoal, Watercolour, Acrylic, Oil, Mixed media and many more. These wonderful artists  have showcased a diverse range of medium to express their artistic creations. 
Gallery Art Works
 Akanksha Artists present a complete array of artworks from all genre's of art themes and mediums.   They come in many vibrant and vivid hues, thoughts and visual expressions that you may take a     liking too. Here we present complete artworks which are present in our Online Gallery. Take a look  and enjoy…….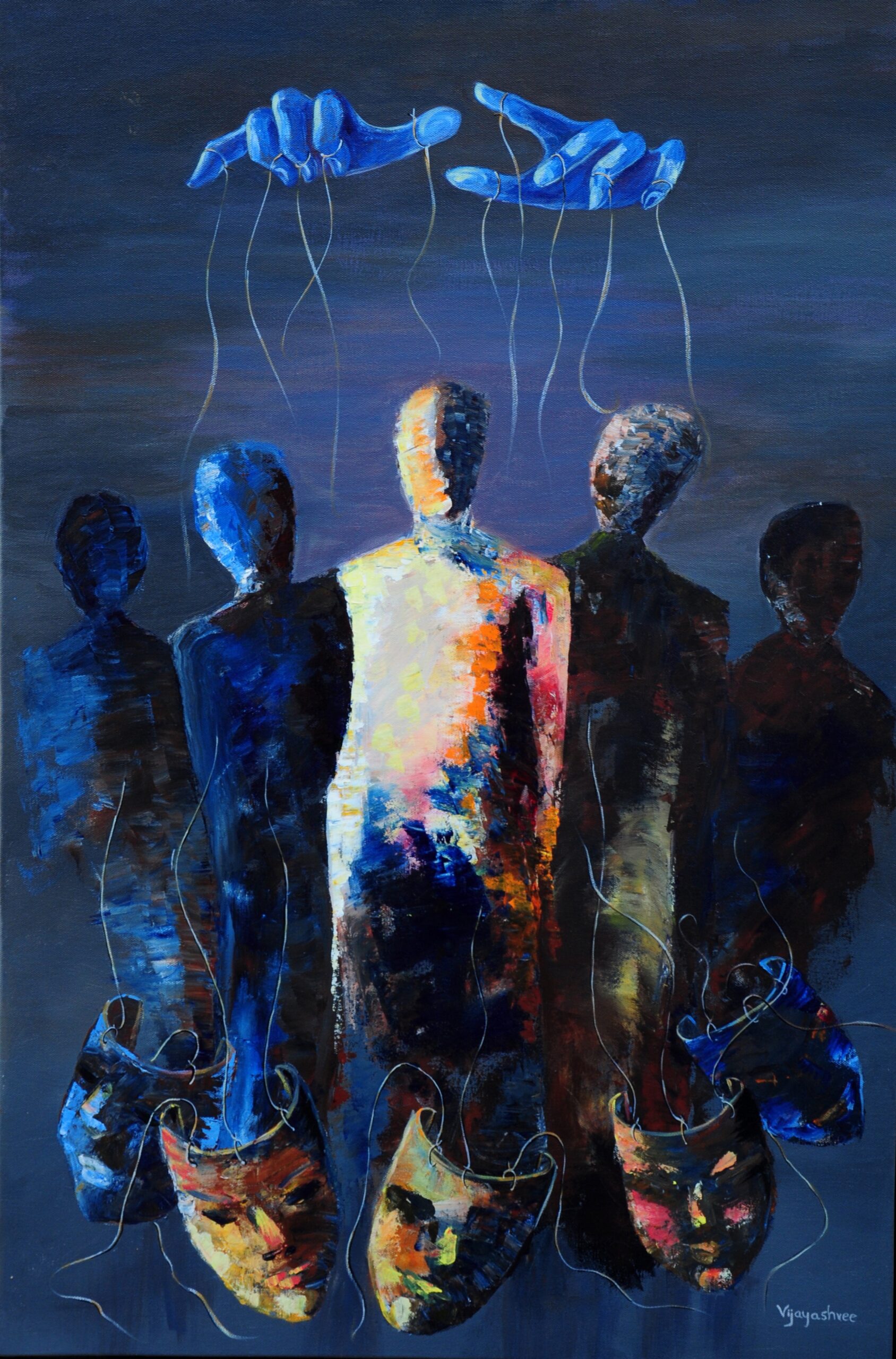 Upcoming Talks & Demo's ...
Month of  March 2021
Live Art Demonstrations by Akanksha Artists
Dr Swapnaja Mohite (27/3/2021) – Alcohol Ink
Nilanjan Guha (28/3/2021)   – Watercolour  
 Check our Facebook Page for recorded videos of  Master Talks and Artist Demonstrations on
https://www.facebook.com/akankshaartgallery
.
Featured Artists
For the month of January 2021
Sangeeta Agarwal  – Watercolour
Sumitra Balu – Colour Pencils 
Shobha Iyer  – Mixed medium 
Shelna Rajan – Glass Work
Savitha Naidu – Pen and Ink 
Check their profiles and artworks under Artists in the menu. 
Featured Artist Talk can be followed live on our Facebook Page  Kindly join us to know their exciting art journey and much more.
https://www.facebook.com/akankshaartgallery